Turn your urban space into an enjoyable and practical garden.
Many properties in built up areas have small or awkward outdoor spaces which can easily get overwhelmed with domestic clutter. Dustbins, recycling bins, bikes and children's toys can end up taking over your garden.
But it needn't be this way.
Arcadia Garden Design combines functionality and creativity so that even bin areas and bike sheds can be imaginatively integrated into a beautiful garden.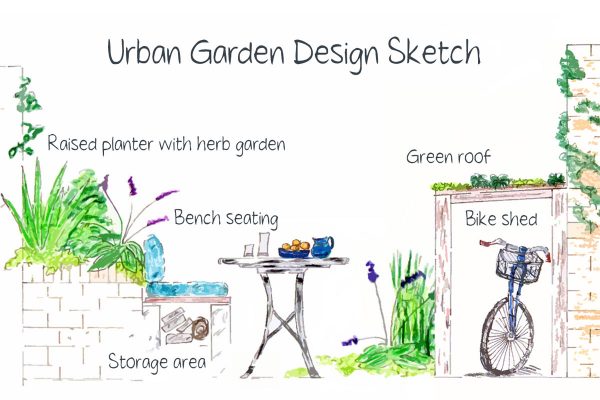 And what about your car?
Arcadia Garden Design can integrate your parking needs into a green and attractive front garden. Permeable hard landscaping, for instance, can be combined with areas of planting to absorb run-off which will be attractive and wildlife friendly.
Extend your living space
Arcadia Garden Design can turn even the smallest town garden into a green oasis. We can bring our design expertise and experience to your unique situation to create a relaxing and practical space, bringing nature back into your urban environment